Skip to Content
Welcome Our In-House Plastic Surgeon
Hacker Dermatology is not your typical dermatology practice. As the lines between plastic surgery and dermatology continue to blur, we made the decision to add an in-house plastic surgeon to our Delray Beach practice to better serve our patients' needs. Today's dermatologists and plastic surgeons often work together to create a safer approach for many treatments. We're fortunate to have Dr. Daniel O'Hara, a board-certified plastic and reconstructive surgeon, as part of our multidisciplinary team. As a result, we're able to treat our patients in a more comprehensive manner.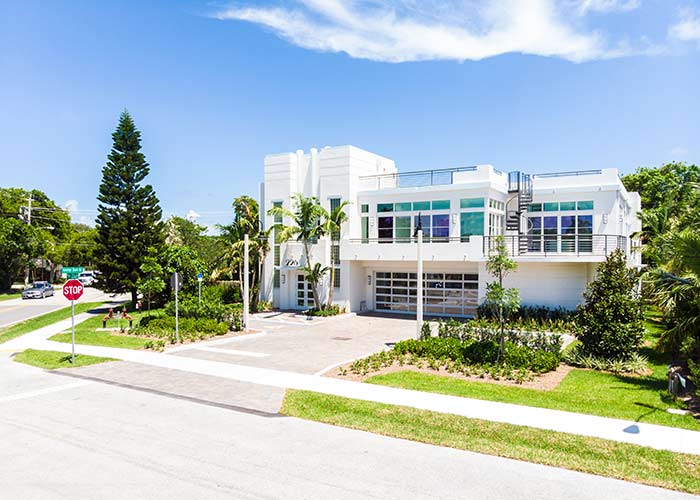 Using Mohs Surgery to Treat Skin Cancer
Patients requiring Mohs surgery to treat skin cancer often require plastic surgery afterward to reduce skin defects and scarring. Now there's no need to travel or drive to another office for such a consultation, as Dr. O'Hara is onsite and can come in the room immediately after our determination that your skin cancer has been removed. Additionally, the patient remains, for the most part, anesthetized from the anesthetics we used during their Mohs surgery. Our plastic surgeon can take advantage of that fact to close any skin defects in a relatively painless manner.
Keloid Excision Followed by Radiation Therapy
Dr. O'Hara and Dr. Hacker also work together to attack keloids with a multidisciplinary approach. First, Dr. O'Hara excises it, and then Dr. Hacker treats the patient for another few days using superficial radiation therapy.
Evaluations and Same-Day Treatment Possible
No Need to Travel to Plastic Surgeon's Office
Since we have an in-house plastic surgeon, we can easily refer you to them for a seamless evaluation and potential same-day treatment for the removal of large tumors and cysts that should be removed by a plastic surgeon after an evaluation by a dermatologist. Whether you need Mohs surgery or a keloid removal procedure, we can accommodate you in our state-of-the-art clinical facility. To request a consultation with our plastic surgeon in Delray Beach, please contact us today via phone or email.
Request an Appointment Today
New Patients Welcome!