Skip to Content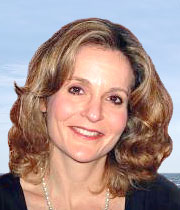 Meet Dr. Deborah M. Saff
Dr. Saff is a fellow of the American Academy of Dermatology and received her dermatology residency training at the Cleveland Clinic Foundation in Cleveland, Ohio. She attended medical school at the University of South Florida and undergraduate at the University of Florida.
Dr. Saff has received many honors including AOA – Alpha Omega Alpha Medical Honor Society as well as being frequently recognized by her peers as one of the best dermatologists in Florida. She has authored many peer-reviewed publications and is highly respected on a national, state and community level. She has expertise in all aspects of general, cosmetic and surgical dermatology.
Office
Advanced Dermatological Care & Cancer Center, 1999 – Present.
Procedures Performed
Skin cancer & dermatologic surgery
Cosmetic Procedures Including: Botox, Juvederm, Restylane, Perlane
Postdoctoral Training
Residency: Dermatology
Cleveland Clinic Foundation, Cleveland, Ohio 1992 – 1996
Internship: Medicine
Cleveland Clinic Foundation, Cleveland, Ohio 1992 – 1993
Education
M.D. University of South Florida College of Medicine, Tampa 1988 – 1992
B.S., Microbiology & Cell Science, University of Florida, Gainesville 1985 – 1988
University of Texas, Austin 1984 – 1985
Board Certification
Diplomate, American Board of Dermatology – October 1996
Recertified 2006
Honors / Awards
AOA – Alpha Omega Alpha Medical Honor Society
Outstanding Student of Dermatology Award – 1992
Tampa General Hospital Foundation Scholar's Award – 1992
Senior Honors Acting Internship Program – 1991
North Broward Hospital Scholarship Award
Phi Beta Kappa – 1988
High School Valedictorian – 1984
Professional Societies
American Academy of Dermatology, Fellow
Florida Medical Association
Broward County Medical Association
Broward County Dermatology Society
Florida Society of Dermatology
Publications
Saff D, Pulos E. Unis M Ulcerative lesions in a gardener. Archives of Dermatology 1994, 130(2):243-248
Saff D, Owens R. Kahn T. Aprocrine chromhidrosis involving the areolae in a 15-year-old amateur figure skater. Pediatric Dermatology 1995, 12:48-50
Saff D, Taylor J. Vidimos A. Allergic reaction to intralesional triamcinolone acetonide: A case report. Archives of Dermatology 1995, 131(6):742-743
Saff D, Mcgillis S. Apocrine hidrocystoma: Stump the experts. Dermatol Surg 1995, 21(6):490, 566
Saff D, McGillis S. Gay D. Lymphocytoma cutis: Stump the experts. Dermatol Surg 1996, 22(7):593. 683-664
Research
Randomized, double-blind, placebo-controlled, dose-response study to access the safety and the efficacy of oral Rapamycin in treatment of recalcitrant psoriasis.
Presentations
September 18, 1993: Surgical Pearls for Tissue Expansion presented at Ohio Society for Dermatologic Surgery, Columbus, Ohio
September 18, 1994: Allergic Reaction in Intralesional Triamcinolone Acetonide: A Case Report presented at Ohio Dermatological Association, Columbus, Ohio
February 5, 1995: Graft vs. Host Disease Presenting Clinically as Acanthosis Nigricans Following Autologous Bone Marrow Transplant presented at American Academy of Dermatology Gross and Microscopic Symposium, New Orleans, Louisiana
Trusted Links
Request an Appointment Today
New Patients Welcome!