Skip to Content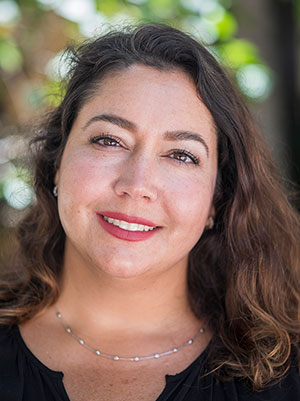 Meet Dr. Andrea P. Aedo
Board Certified in Foot Surgery, ABFAS
Dr. Aedo has been practicing podiatry in South Florida since September 2009. Originally from California, she moved to South Florida at an early age and grew up in Coral Springs. Dr. Aedo graduated from Florida Atlantic University Cum Laude in 2002 with a Bachelors Degree in Biological Sciences and received a Doctorate in Podiatric Medicine from Barry University School of Podiatric Medicine in Miami Shores, FL in 2006. Dr. Aedo completed a three year intensive surgical & trauma podiatric medicine residency at Jackson North Medical Center in North Miami Beach, and served as Chief Resident.
Dr. Aedo is a talented, driven individual whose passion for podiatric medicine and surgery is exhibited in personal attention to patient detail and pure pleasure in listening to patient needs in order to provide an excellent standard of care. Dr. Aedo's aim is to successfully inform and equip each individual patient with the knowledge to understand their condition, treatment/maintenance plan, and identify methods of prevention involved in their ongoing care. She is a Spanish speaker as well and can accommodate that population should you need.
Dr. Aedo is well versed in all aspects of podiatric care to include: Foot and Ankle Reconstructive Surgery, Diabetic Foot Care, Wound Care, Traumatic Injury, Limb Salvage, Biomechanics, Sports Medicine and Pediatric & Geriatric Care, as well as Primary Podiatric needs. She is board certified in Foot Surgery and board qualified in Rearfoot Reconstructive & Ankle Surgery with the American Board of Foot and Ankle Surgery
Dr. Aedo prides herself on the belief that every patient should be treated like family.
Medical Training
Residency
Podiatric Surgery and Medicine Residency Program PM&S-36
Jackson Memorial Hospital, North Miami Beach, FL, 2006-2009
Director: Marie L. Williams, DPM
Chief Resident PGY-3, 2008-2009
Completion date: June 30, 2009
Education
Medical
Doctor of Podiatric Medicine (DPM)
Barry University School of Podiatric Medicine, Miami Shores, FL, 2006
Dean's List- 4 years
Undergraduate
Bachelors of Science in Biological Sciences (BS)
Florida Atlantic University, Boca Raton, FL, 2002
Florida Bright Futures Scholarship- 4 years
Graduated Cum Laude
Areas of Focus
Elective and Reconstructive surgery of the adult and pediatric foot, ankle, and leg
Trauma of the adult and pediatric foot, ankle, and leg
Diabetic limb salvage and wound care
Palliative and general podiatric care for all ages
Other Experience
Yucatan Crippled Children Project, Charles Southerland, DPM, Merida, MX, 2008
Performed surgical intervention and planning on children with neurologic  and traumatic lower extremity defects
Jamaica Medical Mission Trip, Clifford O'Connor, DPM, St. Mary's Parish, Jamaica, 2004
Clinical, Internal Medicine, and Podiatric experience for the impoverished citizens of Jamaica
Professional Affilications
Fellow and Member, American Board of Foot and Ankle Surgery
Publications
Aedo, A, Armstrong, A, Phelps, S. Synovial Sarcoma: A Case Report. Clinics in Podiatric Medicine and Surgery. Vol 25 Number 2. April 2008
Hospital & Surgical Affiliations
Jackson North Medical Center (Sept 2009 – Present)
160 Northwest 170th Street | North Miami Beach, Florida 33169
(305) 651-1100
Memorial Same Day Surgery Center West Location (March 2016 – Present)
501 N Flamingo Road | Pembroke Pines, FL 33028
(954) 430-1700
Park Creek Surgery Center (November 2018 – Present)
6806 FL-7 | Coconut Creek, FL 33073
(954) 312-3500
Professional— timely, friendly and knowledgable . Have strongly recommended Dr. Aedo to others.
On time. Excellent care.
Dr. Aedo is attentive and caring.
My first visit with Dr Aedo and she was very pleasant and professional. I definitely will continue to use her services.
Excellent 5 star for Dr. Aedo and the entire staff. Explains everything thoroughly. Highly recommend.
Dr. Aedo is simply the best. She has the best bed side manner is super sweet and gentle and always listens to what you say and the questions you have
Dr Aedo is awesome.... very knowledgeable, kind and pleasant! My feet haven't felt this good in years. I've referred many of my friends to her. All the office staff are very personable too!
Five stars aren't enough. One million stars for Dr. Aedo -- the best in the business! She saved a toenail that another doctor said should be removed, and she completely restored it. She has helped me enormously with foot pain and made it easier for me to walk. Plus, she is an amazing person and a joy to work with. If you have problems with your feet, Dr. Aedo is the person to see!
Dr Hacker is the very best on all levels. He's smart and kind and diagnosed skin issues that previously had been misdiagnosed. I highly recommend him.
The office staff is great! Dr. Aedo was warm and friendly and very knowledgeable. She took care of my foot concern with gentleness and expertise. I look forward to seeing her again!
I don't really enjoy any doctor's appointment. Having said that there are pleasant visits and some not so pleasant. Dr Aedo is a very nice person and knows her "stuff" and diagnosed my ailment immediately. I have full confidence in her and her medical knowledge.
Been with Dr Hacker and Dr Saff for many years.
They are simply the best
This is my kind of Doctor, knowledgeable, gentle, quick to help...A very positive experience...
A wonderful caring podiatrist .We travel 45 minutes to see her.
Fast, efficient and easy. Dr A is a ok
First Podiatrist I have ever been to. Wonderful discussion about what's and why's of my feet. Will be back in two months.
Request an Appointment Today
New Patients Welcome!