Skip to Content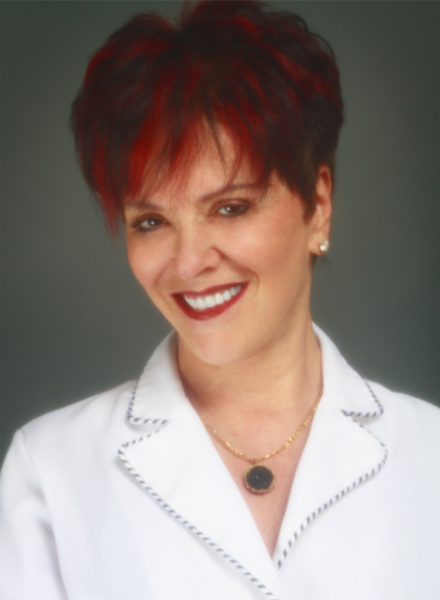 Meet Dr. Hellman
Hacker Dermatology is excited to have Dr. Judith Hellman join our practice to provide the latest in laser and light based cosmetic therapies. She brings her 25 years of laser and light based device expertise to our Hacker Dermatology. Dr. Hellman is recognized as an expert in the latest skin technologies, and has lectured and trained other physicians in international symposiums in Australia, Canada, South Korea, Thailand, India, Israel, and Hong Kong.
Highly regarded board-certified dermatologist, Dr. Hellman practices specializes in light and laser treatments and will be providing corrective laser and light based therapies for patients with unwanted sagging jowls, loose facial and body skin, unwanted discolorations, unwanted acne scarring, unwanted acne, unwanted body hair, unwanted hyperhidrosis, unwanted facial redness and an unwanted vaginal laxity. She received her B.A. Magna Cum Laude from Boston's Berklee College of Music. An accomplished musician, she decided to switch gears and pursue a medical career over 25 years ago.
OFFICE
Hacker Dermatology,  2022 to Present
PROCEDURES PERFORMED
Laser and light based therapy for aging, pigmentation, acne, acne scars, hyperhidrosis, skin tightening , vaginal laxity Botox and Fillers
POST DOCTORAL TRAINING
Residency:
Department of Dermatology SUNY at Stony Brook-08/01/1993 Primary Mentor- Richard Kalish MD
Internship:
Department of Medicine Beth Israel Medical Center New York, NY 07/01/1989-06/30/1990
Education
Medical
M.D., 1989 Mount Sinai School of Medicine, New York, NY
UNDERGRADUATE
Premedical Science, 09/01/1981-06/30/1983 Wellesley College, Wellesley, MA
B.A., 09/01/1977-06/30/1981 Berklee College of Music, Boston MA
Honors / Awards
Post Graduate:
AAD Leadership Circle Award- Silver Level, 2007 For volunteerism
AAD Leadership Circle Award- Bronze Level, 2006 For volunteerism
Medical School:
Syntex Summer Research Fellowship
• Benin Scholarship, Federation of Jewish Philanthropies, 1985- 1986
• Research in Dermatology
• Clinical Dermatology
• Anesthesia
• Pediatric Ambulatory Care
Undergraduate:
Magna Cum Laude, Berklee College
• Berklee Scholarship, Berklee College of Music, 1977, 1978
• Deans List, Wellesley College, (GPA 3.8)
CLINCAL APPOINTMENTS
Attending Physician Department of Dermatology
Department of Dermatology Mount Sinai Medical Center New York, NY 01/01/1996-present
Attending Physician Department of Dermatology University of Miami Health System Miami, Florida
05/01/2020-present
Clinical Assistant Instructor of Dermatology Department of Dermatology SUNY at Stony Brook Stony Brook, New York 07/01/1990-08/31/1993
PROFESSIONAL SOCIETIES
American Academy of Dermatology Fellow, 1994
Diplomat, American Board of Dermatology, 1994
Dermatologic Society of Greater New York Member, 1995 American Society for Laser Medicine and Surgery, 1995
PUBLICATIONS
Hellman, J. , Goren, H. and Mulholland, R. (2015) Safety and Efficacy of a Thermally Regulated Radiofrequency Home-Device for Rhytide and Laxity Treatment. Journal of Cosmetics, Dermatological Sciences and Applications, 5, 169-175. doi: 10.4236/jcdsa.2015.53020.
Hellman, J. and Mulholland, R. (2021) Retrospective Analysis of Treatment Results by Non-Invasive Radiofrequency (RF) Device with Standard and High Voltage RF Electrical Pulses Coupled with Suction for Fat Reduction and Cellulite Improvement. Journal of Cosmetics, Derm
Request an Appointment Today
New Patients Welcome!